Anniversaries
I cannot believe that we are closing in on Thanksgiving and this year is almost over. Where does the time go? But I celebrate two anniversaries at the end of the year, both of which are amazing and have changed me in amazing ways. The first anniversary happens this week actually. It's the day I married the most amazing dude in the world (at least to me) and we are celebrating 5 years of marital bliss. I have to be honest here and say that if it wasn't for James, I doubt Pixel Pearl Studio would have happened. Yeah I would still be an artist, but he was the one who pushed me to strike out on my own and see where it takes me. He literally started all of this with a Christmas gift while we were dating: Julia Cameron's The Artists Way. At the risk of sounding super cheesy, he is my best friend, travel buddy, partner in crime, and my biggest fan. He works pretty darn hard so I can pursue this dream of mine.
And speaking of dreams of mine…at the end of the year, I celebrate ONE YEAR of being a working artist. It's been an exciting and frustrating experience all at the same time.  But I wake up happy and excited for the day, which is lightyears ahead of where I was this time last year.  I've made amazing connections with people through this pursuit and have gained a new appreciation for business owners. And I have gained a greater appreciation for myself and what I can do.  There are some things I will need to work on next year – like better time management and patience (which I don't have and honestly..don't really want. But I need it.)
Overall, it's all been an adventure and I can't imagine going through this life without my partner or my studio.
Hiking
Guess what? I've been hiking! Like, intentional fun exercise. We have several spots around here in the triangle that we love. Eno River State Park and Johnson Mills are two. This pas weekend we visited the Occoneechee Mountain State Natural Area In Hillsborough NC and despite the fact that I felt like I was doing NOTHING but climbing uphill, I loved it. It's a beautiful area and the weather couldn't have been better for a day outdoors. I'm glad we went because right now we are in the middle of an apparent monsoon season and I haven't seen the sun in days. But spending time in nature is something I want to do more of. I think because of the awfulness that is summer in the South, I don't really get out much for months on end – whether because of the oppressive humidity or the mutant bugs. And this autumn has been beautiful! I've definitely been getting out more to enjoy it.
Plus, I now have to prepare myself for the hike we are taking next year in Montana to Glacier Lake! I'm sooooo excited about this trip! I have always wanted to see Montana and we are traveling with a group that takes our dietary needs into consideration.
Experimentation
I have been working on some new things for my studio. One is this amazing journal I created through Blurb. It is wonderful to see my art on a book! I used the artwork from my print "Reach for the Stars" and added some page details inside as well. Everything is in color and dang it, I'm proud of it! I certainly plan to make more in the future, along with some sketchbooks and maybe even workbooks or coloring books of some sort. I'm a big believer in paying a little bit more if the quality is great (hence the cost for my products) and the company I used for this did an amazing job. The paper is is sturdy and the colors are what I wanted.
I now have three whole collections of fabrics in my Spoonflower shop. I am going to make two more collections in the near future around my "Small Things"  and "Winter Wonderland" prints.
I still want to make some stickers and am looking around for a place to get sheets of stickers made. There are a few companies I am scoping out for this, but the issue is that these companies want you to buy massive amounts of stickers. Which I don't want to do. So this is something I am spending more time researching. I would love to create some scrapbooking stickers and paper from my designs. Or some sticker packs to go with my journals. I'm salivating at all of the possibilities.
And finally, even though creating art prints is not really "experimentation" since I have been doing it for some time now, you may have noticed that my artwork itself has changed somewhat. And I feel that this is natural and normal and should be expected. The youthful "hey did your five year old draw this?" kind of quality is still there, which I love. I am working with more limited color palettes (I've had a thing for pastels lately and I have no idea why.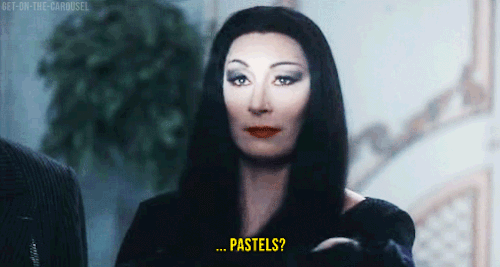 So there you have it! An update on me, my life, and what's going on for my studio. Here is to more anniversaries, hiking, and experimentation. And maybe more pastels.